We're about eight months into the Covid-19 crisis, and the uncertainty that was brought with it still looms in the minds of America's small business owners. Let's face it, things have changed, and we have to act quickly to adapt and survive in a world of ever-changing dynamics. The good news is, with the proper guidance and tools, it's still possible to grow your business in a lean and mean fashion.
Transformation. Transformation. Transformation. This applies to small businesses as well.
This is fast becoming the go-to buzzword across all sectors and businesses, large or small. For some of us, the natural flow of digitization came as a welcome.
The ultimate question remains… What can you do to better position your business from an operational, as well as technological level?
Create a safe experience for your customers
Regardless of how you may feel, it is critical in these times to create a comforting, safe, clean atmosphere for your patrons. Whether you are a jeweler or a restauranteur, the bar that customers have set in regards to cleanliness and following regulation has been set very high, and it is your job to meet it.
Ensure compliance with all state and federal guidelines in the context of sanitization, mask-wearing, and staff safety.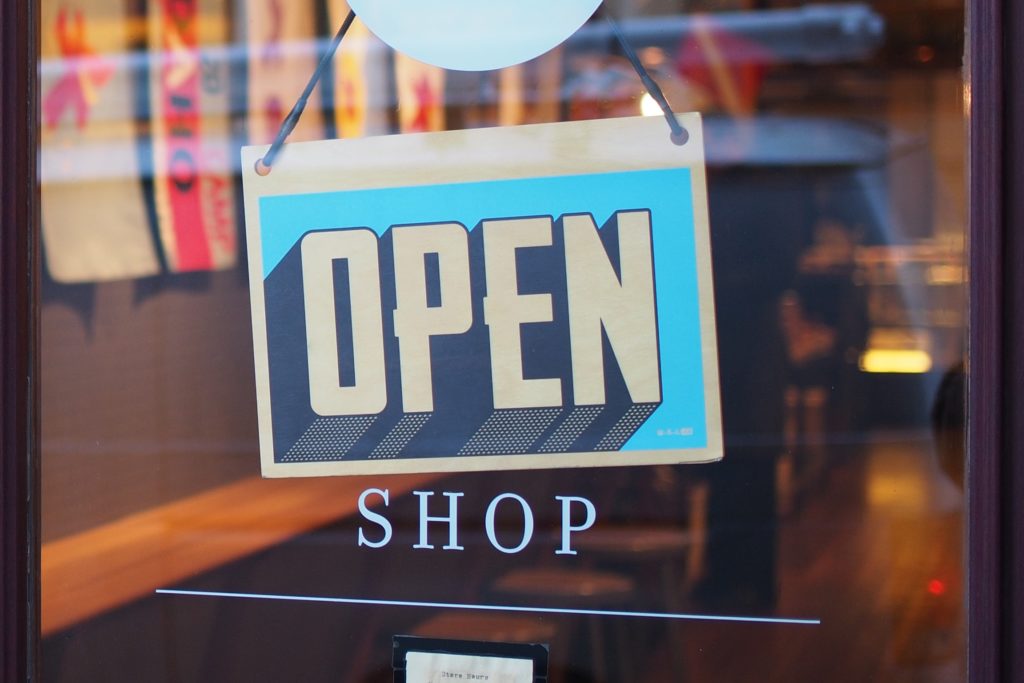 Shift your product or service assortment to value
It's critical to run through your menu, product inventory, and any available data to pinpoint your highest earners, and cut the losers. In tough times, getting rid of "excess weight", no matter the form it comes in, is crucial to whether the storm. For example, if you serve 20 items on your menu, it may be time to cut down to 10 or 15 of the best selling ones, disregarding the rest.
Engage your customers through diverse personal channels
If you haven't already, it's time to invest some time and money into digital marketing strategies to keep your business "top of mind". Maintaining and growing your business's social media presence will allow you to maintain proactive messaging, create a community, and ultimately drive traffic to your website, blog, or online store. Platforms like Instagram, Facebook, Tik-Tok, Linkedin, and Youtube are amazing for this purpose and can only benefit you if used properly.
Tip: There are many options in terms of the content that you choose to put out. Our best tip would be to put yourself in your customer's shoes and provide them with something that you think they will truly appreciate. Whether it's an instructional "how-to" style video, an information session, tips, and tricks, or photos of your products, the possibilities are endless.
Embrace a Lean mentality
Focus on the bottom line. It's time to assess every facet of your business and ask yourself the questions that matter most… "Is this really helping my business? Can I cut this out and still be successful? Is there a cheaper option available?"
You'd be surprised at the number of expenses that go right under your nose. You may have forgotten about a software subscription that you no longer use, have extra office space that you can rent out, or even cut out a service that isn't generating money, but costs you. Small businesses must become flexible, and agile in their operations, as well as service structure.
Create a buffer against unexpected uncertainty
(If you can) , develop scenarios that model worst and best case outcomes in order to prepare yourself for the unexpected. Now might be the time to undergo some cash-flow planning, reduce inventory, If you have outstanding loans, this is the time to attempt to renegotiate terms with lenders, cut down office space, and replicate your processes in a digital format.
This could mean a push for increased cash reserves, a smaller workforce, work-from-home options, and more. Sometimes, it's best to work with a professional to ensure everything is done right, the first time.
Small Business Success
At BSM Accounting, we've been helping our clients transform their businesses throughout the pandemic, and it has been critical to their continued success.
Book a call with an expert and learn more about how we've helped our existing clients, as well as what we can do for you in these unpredictable times.