As businesses begin the transition into the first phases of their reopening, many owners are finding themselves lost in the midst of the chaos. If this is you, you are not alone. With changes in capacity, safety guidelines, and most notably consumer behavior, it's hard to keep up. The good news is that there are a few simple steps you can take to make the transition go significantly smoother.
In the wake of the pandemic and social distancing protocols, brick and mortar businesses are scrambling in an attempt to adapt their establishments. While it may seem overwhelming, understanding the emerging trends will help you further prepare yourself for the future. Inarguably, the most significant change is the unprecedented adoption of digital platforms, as well as the digitization of common business practices.
The concept of digitization, or digital transformation, has gained momentum in recent years, especially amidst the pandemic and the changes it brought about. While it used to be fortune 500 companies undergoing these changes, the term has spread like wildfire into small business circles around the world. Still, there remains great confusion around how to actually achieve this as a small business, with all the constraints entailed.
Thankfully, it's not only doable but can make the difference between success and failure as we enter a new world of consumerism.
What Is Digital Transformation?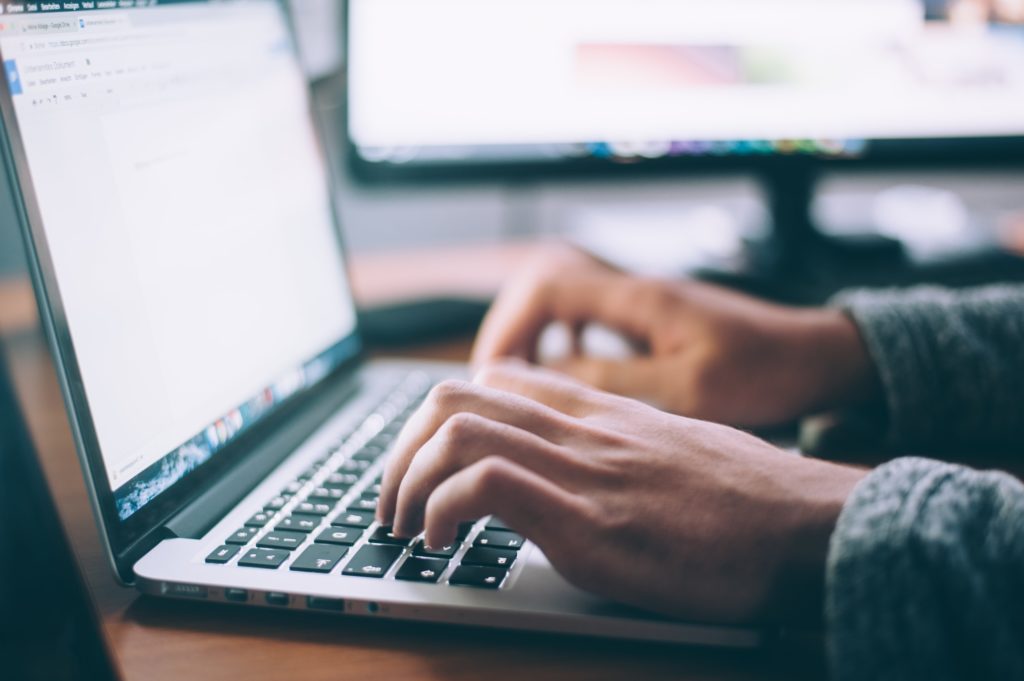 Simply put, digital transformation can be defined as bringing "offline" businesses processes "online".
It is the utilization of digital technology to facilitate communication, sales, content, information, hiring, and just about everything else you can think of. Moreover, it is a natural business process evolution that will lead to increased productivity, better business practices, and if conducted properly, an increase in your bottom line.
Technology has been a massive driver of consumer behavior and interaction. It has increased the level of control the consumer possesses in regards to dictating their own consumption, as well as opened the door to an unprecedented level of choice. Simultaneously, the increased visibility allows your customer to engage with your business through a variety of online channels, like your website, social media, reviews, blogs, and online advertisements.
Examples of Digital Transformation
Here are the most common/important steps you can take:
Email marketing vs direct mail and handouts
Having customers e-sign contracts vs contracts that are printed out
Finances and cash being tracked and accounted for online vs a ledger
Online ads vs ads in the local newspaper
Virtual appointments and estimates vs in-person meetings
These few changes can make massive differences in the way that you stay in touch with your customer base and change the way your business is perceived. In today's day and age, it is important to keep up with the everchanging demands of our customers. As we've seen many times in the past, it can be a lack of willingness to change that makes the difference between opening new locations and closing doors.
In addition to the recommendations, it is important to note that the benefits stemming from this change in the procedure are not only superficial. The strengthened organizational framework stemming from the streamlining of your documents, communications, and financials will save you both time and money. Keeping track of everything that goes in and out of your business (in all senses) will allow you to make data-backed decisions. This can allow you to identify channels that drive the most ROI, cut processes that are inefficient, and drive meaningful change on a large scale.
Interested In Learning More?
While you can definitely get started on transforming your business on your own… the majority of business owners seek outside help to consolidate and streamline their processes. At BSM, as well as during my career in the Big 4, I've helped dozens of companies stay on the cutting-edge and change for the better.
Like most things in life, these things take getting used to and it can really make the difference to have an expert guiding you along the way, ensuring a comprehensive understanding of the digital transformation process.
Interested in learning more about this process? Contact us for a free 30-minute consultation