When the tides start turning and you're looking for a way to get a hold on your business and scale – a small business consultant might be exactly what you need.
As an accountant and business advisor, I help my clients with a wide range of tasks and projects. From marketing and sales to operations and finance, I offer my clients the tools and advice they need to succeed.
If you're feeling overwhelmed by the challenges of running a small business, or if you're just looking for some guidance on how to grow your business – this article is for you.
Is the US in an Economic Recession?
Economic experts define recessions differently. The most common definition of a recession is when an economy shows negative growth for two consecutive quarters.
According to the quarterly report released by the Bureau of Economic Analysis (BEA), the US economy shrank by 1.6% in Q1 and 0.9% in Q2. While 'economists' have mixed views on the current outlook, main street tells a different story.
Regardless of the debate, small businesses are bearing the brunt of the current economic hardships. Small businesses face harder times during a recession as compared to large businesses.
Several factors including lack of access to external financing, change in consumer behavior, inflation rates, interest rates, and lending restrictions make survival for them even harder.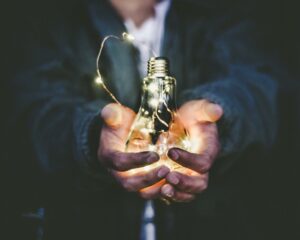 10 Ways a Small Business Consultant Can Help You Navigate the Recession
Small business owners often hesitate to seek help from a business consultant due to cost constraints. However, the benefits of business consultation during a recession will outweigh the costs easily.
1: Identifying the Recession Indicators
A business consultant comes with vast experience in dealing with economic downturns and hardships. A consulting firm is led by a team of professionals with extensive knowledge and skill sets.
Utilizing their experience and knowledge, business consultants will identify recession indicators and help you prepare before you face the brunt of the impact. Therefore, enabling you to be proactive and plan ahead of the tough times.
2: Recession Planning is a Long-Term Task
No one knows how long an economic recession may last. Typically, they can be anywhere from 12-36 months long. However, the impact of a recession on a small business lasts longer than the downturn itself. This makes it even more imperative that you have a plan in place to weather the storm.
Executing a recession plan before, during, and after a recession is a long-term task. You may need to adjust and show flexibility in your plans as the economic situation changes over time.
3: Build an Emergency Fund
Building an emergency fund is a top tip for any small business. A small business business consultant will show you how to do it effectively.
Sparing money for a small business out of a tight budget can be challenging. With the right support and a practical plan, you can build an emergency fund that can help you navigate through tough times like an economic recession.
4: Cut Costs in Key Areas
Cost cuts are common for any business when faced with shrinking sales. However, where and how to slash expenses is important.
For instance, deploying organic marketing methods over paid promotions can save some money. Similarly, slashing discretionary expenses like free travel or meals during a recession can be a viable option.
However, any cost cut shouldn't hurt your primary operations.
5: Evaluating External Financing Options During a Recession
Seeking external financing through commercial loans can be tempting. However, it takes more than just identifying your cash needs.
Usually, banks impose higher restrictions like debt covenants or collateral demands in economic downturns. Also, debt financing can prove expensive due to higher interest rates.
Consulting a professional can help you make the right decision on whether your small business can afford another loan.
6: Diversifying Your Revenue Streams
An experienced consultant will be help you pinpoint new revenue sources within your existing business setup during tough times.
For instance, you can think of online and social media selling options if you haven't already. Similarly, finding relevant products/services for your business during the recession can help you stay afloat.
7: Stay on Top of Your Cash Management
Cash flow is critical for any business regardless of the economic situation. It becomes pivotal to survive during slowing economic conditions.
Working on your receivables and changing your sales policy to a cash approach can help you revive cash flows. Similarly, extending payables and renegotiating payment terms with suppliers can save a handsome amount of cash as well.
Check out these revenue boosting tips for small businesses.
8: Scenario Planning
As you devise a strategic business plan with the help of a consultant, you'll come across multiple scenarios. Forecasting for steady times is different from uncertain ones.
Therefore, create and plan for multiple economic scenarios like falling revenue, lower operational activity, employee layoff, and so on.
9: Managing the Talent Pool During a Recession
Employee layoffs are common tactics from all types of businesses during recessions. Always stay open and communicate effectively with your staff about your plans.
Human resource is the most valuable asset your small business can build. Try multitasking roles for your existing employees instead of firing them in bulk.
10: Embrace the Impact
Finally, an experienced business consultant will help you realize that economic recessions are inevitable.
Moreover, recessions are a recurring economic scenario. No one can avoid them. As a small business owner, you can only plan to navigate through a recession with the help of a professional voice.